In today's world, we are all connected over the Internet. We text more than we call, we email more than we send letters, and we post about our lives on social media platforms like Facebook and Twitter. As innocent as these communications and public posts may seem, they can become a big deal during a divorce. Because so much of a person's life is now online, these communications have become common evidence in court. People considering or going through a divorce need to understand how social media can affect their situation and how they should handle online content moving forward. If you have questions about your online content, call me today at (770) 975-2274.
Georgia Law Regarding Social Media & Electronic Evidence 
Email, text messages, and social media posts are generally admissible evidence in court. You have to remember that anything you text, email, message, post, or tweet to another person could come back to haunt you in court. Your spouse can have these documents subpoenaed and used during settlement negotiations or evidence in court regarding your finances, an affair, or your relationship with the children. On the other side of the situation, you can use your spouse's electronic and online activity to your advantage if he or she is less careful.
What social media platforms count? All of them, including Facebook, LinkedIn, Twitter, Instagram, YouTube, and Reddit.
Rise in Electronic Data and Social Media Evidence in Divorce 
Family and divorce attorneys across the U.S. will agree that there has been a drastic increase in the use of text messages, emails, and social media content as evidence during divorces. A survey by the American Academy of Matrimonial Lawyers found 92 percent of the country's top divorce attorneys saw an increase in the number of cases using smartphone data or content as evidence. Ninety-four percent saw an increase in text messages being used in court. Text messages were the most common evidence, but these attorneys also saw emails, phone numbers, call histories, Internet search histories, and GPS coordinates admitted.
Consider Pausing Social Media Use 
If you are generally active on social media, the safest route may be to suspend use of your accounts during your sep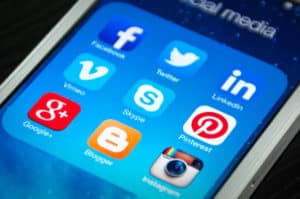 aration and divorce. If your Facebook, Twitter or other platforms are not active, you cannot be tempted to vent online. This may mean actually suspending the account so it is offline or simply not posting on the account.
If you're someone who relies on social media accounts to build a personal brand or business, pausing them for months or longer isn't an option. If you choose to keep some or all of your online platforms, be extremely careful about what you post and who you friend or follow.
Call For Help Today 
Do not make the mistake of thinking it will not happen to you – be careful with your online and electronic communications immediately when you separate or start considering a divorce. If you are not sure about your rights regarding your texts, emails, or social media content, call me at (770) 975-2274 or use the online contact form to schedule an appointment. As an experienced Atlanta divorce attorney, I can explain how electronic communications and social media are commonly used during divorces, review your online content with you, and advise you on how to handle texting, emailing, and posting online moving forward.